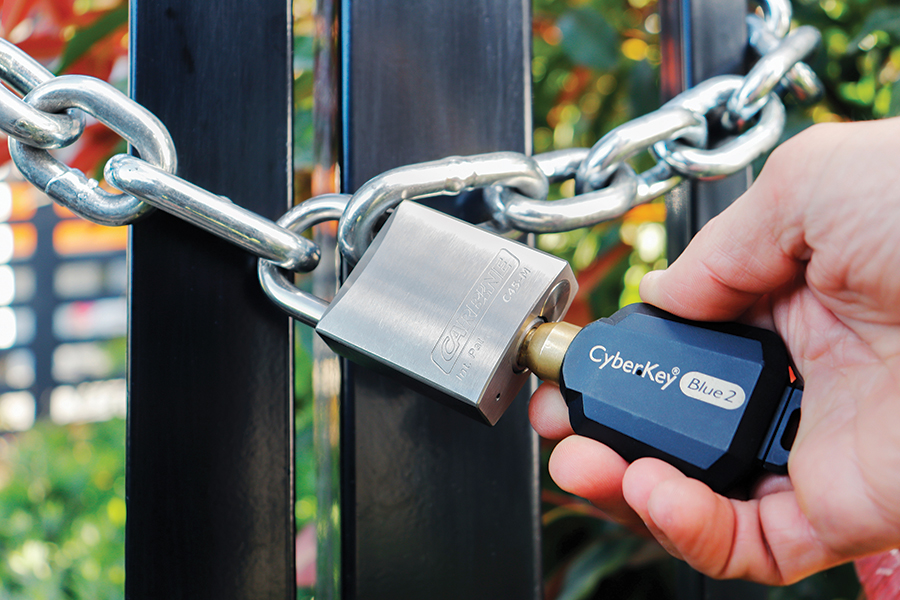 EKA CyberLock is the next generation in access control that secures, controls and audits all assets, from the front door to remote locations.
EKA CyberLock is an electro-mechanical master key system. It is a hybrid product that has combined the attributes of conventional proximity or swipe card access control with those of a mechanical master key system. With an EKA CyberLock system, it doesn't matter where the lock is, electronic access control is possible.
By eliminating the wire between the lock and the managing software, EKA CyberLock can be installed virtually anywhere. The convenience of a mechanical key system plus the access permission and tracking capability of an electronic access control system come together with EKA CyberLock.
Securing an office door with current access control technology is easy. However, conventional cabled access control is not practical for controlling access to remote assets, like sub-stations, data centres, vending machines or even the service rooms of large buildings.
EKA CyberLock finally breaks this either/or choice. EKA CyberLock couples the master-key ability to put a lock on anything with the tight and trackable access control characteristics of swipe card systems.
What's more, EKA CyberLock retrofits into most existing locks and complements any existing access control system by extending your control to virtually every door.
That's why EKA CyberLock truly is the next generation in access control — able to secure, control and audit any asset from an office door to remote or mobile assets.