Click on tabs to view more models and sizes
Chubb DPC Fire Resistant Document Safes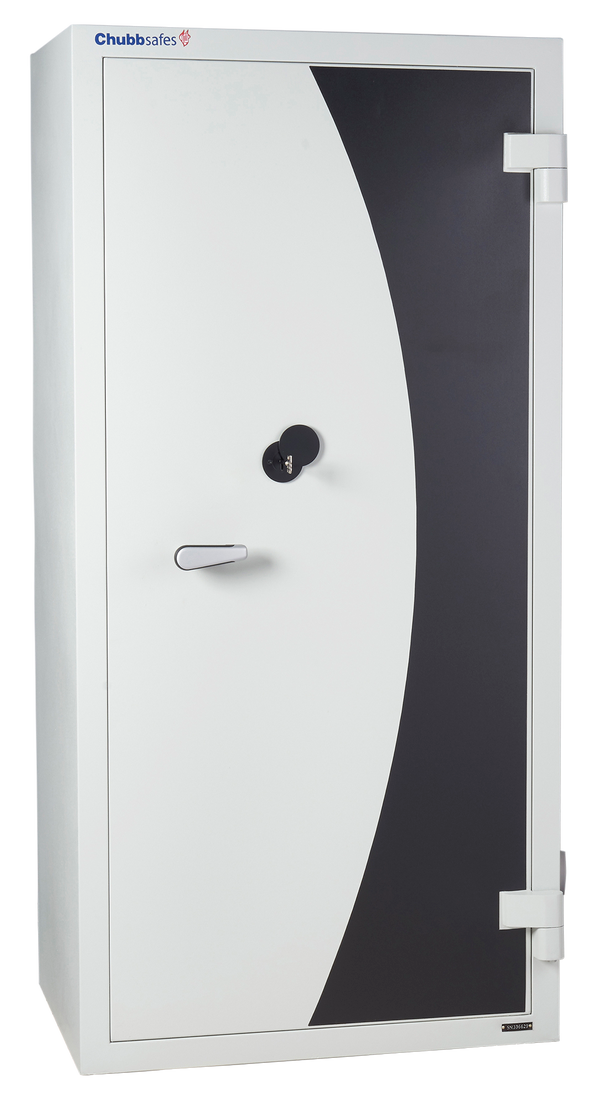 Model: Chubb Safes DPC 320 Safe
Ex Height: 1559
Ex Width: 759
Ex Depth: 605
In Height: 1400
In Width: 600
In Depth: 382
Weight [kg]:395
Capacity [L]: 321
Certified by Underwriter's Laboratories according to UL 72 Class 350 for up to 120 minutes fire protection
Locking: Key
Shelves: 3
Bolt Down Facility: Yes
Fire Resistance :  2 Hour
Price: $7,999.40 inc gst
The Chubb Safes DPC 320  Safe is a light security safe designed to protect documents from fire for 2 hours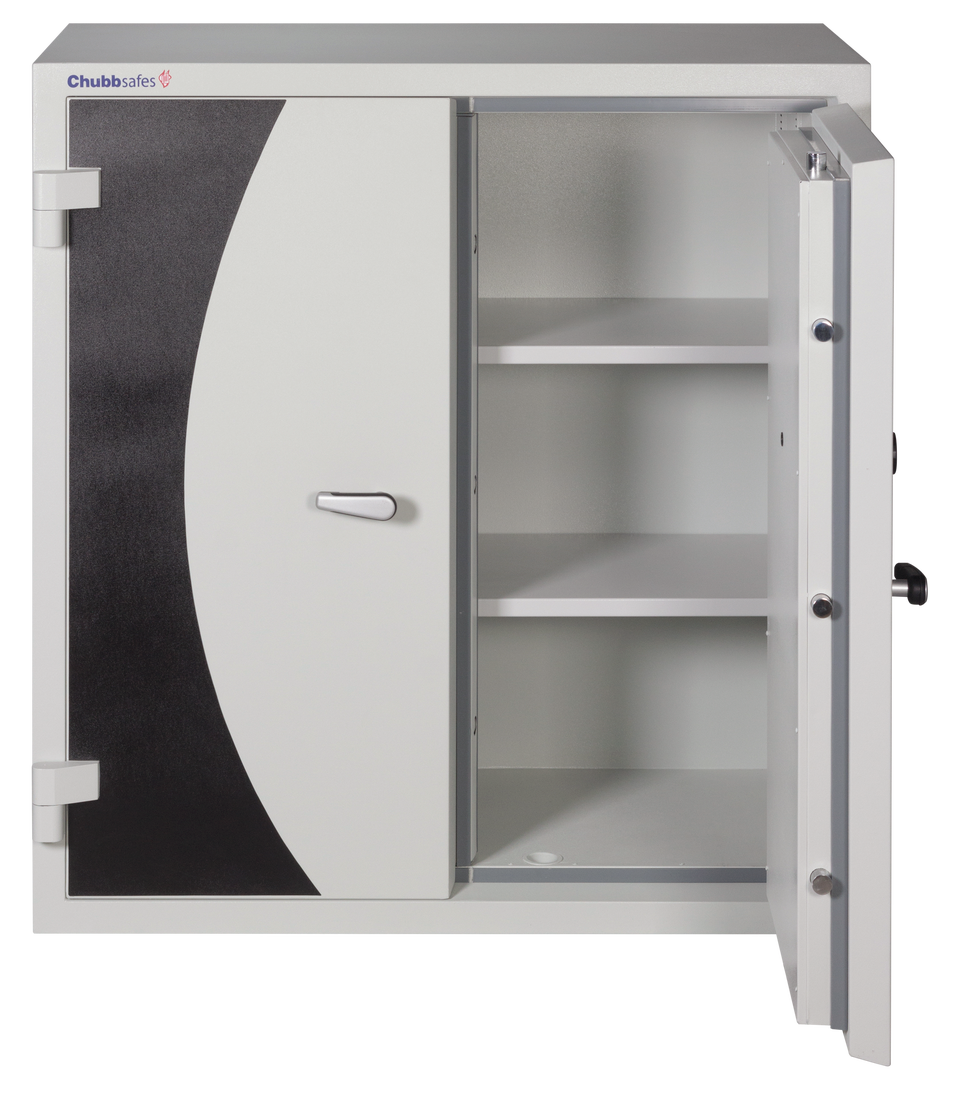 Model: Chubb Safes DPC 400W Safe
Ex Height: 1209
Ex Width: 1160
Ex Depth: 605
In Height: 1050
In Width: 1000
In Depth: 382
Weight [kg]:500
Capacity [L]: 401
Certified by Underwriter's Laboratories according to UL 72 Class 350 for up to 120 minutes fire protection
Locking: Key
Shelves: 2
Bolt Down Facility: Yes
Fire Resistance :  2 Hour
Price: $9,677.25 inc gst
The Chubb Safes DPC 400W  Safe is a light security safe designed to protect documents from fire for 2 hours
Model: Chubb Safes DPC 670 Safe
Ex Height: 1909
Ex Width: 1160
Ex Depth: 605
In Height: 1750
In Width: 1000
In Depth: 382
Weight [kg]:650
Capacity [L]: 670
Certified by Underwriter's Laboratories according to UL 72 Class 350 for up to 120 minutes fire protection
Locking: Key
Shelves: 4
Bolt Down Facility: Yes
Fire Resistance :  2 Hour
Price: $12,781.10 inc gst
The Chubb Safes DPC 400W  Safe is a light security safe designed to protect documents from fire for 2 hours
Chubb DPC safes are a range of tested and certified safes providing 2 hours fire resistance for documents in a light commercial safe.
To ensure you benefit from advanced fire resistance, the DPC range is subjected to an extensive fire testing process that consists of placing the cabinets in a furnace, heating it to a temperature of 1000°C or more for two hours, and analysing the internal temperature both during furnace heating and the cooling down process once the furnace burners have been turned off. In addition, UL also includes the following measures in its fire endurance test to ensure superior resistance:   FURNACE COOLING OR "SOAK OUT"   to replicate the conditions experienced when a fire burns out. After the fire has been extinguished, it is not possible to retrieve your information immediately. Hot rubble continues to heat the cabinet, it is therefore important that your cabinet is designed to withstand such conditions. RAPID HEATING   to simulate explosion testing at all levels of certification. Rapid heating occurs where fire transits a building quickly so the cabinet can suddenly be subjected to extremely high temperatures. This "explosion" or "shock" test as it is sometimes known, simulates this scenario. Safes not tested in this way may rupture under such conditions leading to loss of contents.
YOUR BENEFITS:
• High capacity storage solution with fire protection, ideal for office environments such as banks and financial institutions
• Certified by Underwriter's Laboratories according to UL 72 Class 350 for up to 120 minutes fire protection
• Automatic mechanism to ensure bolts are in place and able to resist fire whenever the door is closed
• Interlocking door system on double door models to prevent the cabinet from being left open
• EN 1300 Class A certified key lock fitted as standard
• Dual locking or single electronic or manual combination locks available at additional costs
• Anchoring kit to fix the safe on the floor and prevent from unauthorised removal available on request
• Shelf/shelves supplied as standard
• Optional internal fittings available including pull out file frames and lockable drawers and cupboards
Auckland Safe and Lock are the country's leading supplier of High Security Safes and Vault doors. We have extensive knowledge of the European (EN1143-1) and New Zealand standards (AS/NZS3809:1998)
Call us to discuss your safe requirements.
Office +64 9 620 6049,  After Hours  +64 9 626 6910
We have a selection of these safes on display at our showroom and all safes are available from our suppliers (some with a small lead time).
Visit our safe showroom at Unit 3C, 76 Carr Rd, Mt Roskill.
We are open Monday to Friday 8am to 5pm. We accept cash, cheque, EFTPOS, Visa and Mastercard.
Come to our showroom and view the range of Chubb Safes by Gunnebo. Chubb Safes have over 150 years experience in the design and manufacture of Safes, Vaults and locks.
The Chubb DPC range of safes is great for the home or office to protect your valuables against fire.